Home page of Peter Ekvall

The somewhat GOLDEN page!





HEY!!!! Om du är jävligt trött på alla annons-banners som nuförtiden finns på de flesta sajter, så kanske du skall testa detta: No More Ads!!




Hello you out there....

...and very much feel welcome to this little home page of mine! (If you have a somewhat recent version of Netscape you will even hear me say it!) I hopefully wish you will enjoy it, because it has meant quite a bit of work on my behalf in order to make it function properly! I'm aware that MS Internet Explorer might have some difficulties in presenting this page correctly. In order to hear my little welcome greeting with Internet Explorer you will have to mouse click right here, but all animations below will hang, for example. With Netscape this greeting will be played automatically (Netscape 4.0 and above) so you might say this page is a somewhat 'Netscape Enhanced' one. - Good! So what are you waiting for!? Go and get Netscape! - And of course, as most pages on the web, this one is due to more or less sporadic enhancements as evolution goes by and time allows it. So if U don't like it this time, please feel welcome back in six months or so!
---
|Send an E-mail |Map of Warmland County |Take a Good Look at Norway |
---
Who am I?
THIS is me.....
A quite timeless picture if I may say so...
(...click picture if U wanna hear, but WATCH OUT! All animations below will stop.)
Well.....who I am is certainly a question worth asking. As a matter of fact I often catch myself continously asking me that very question.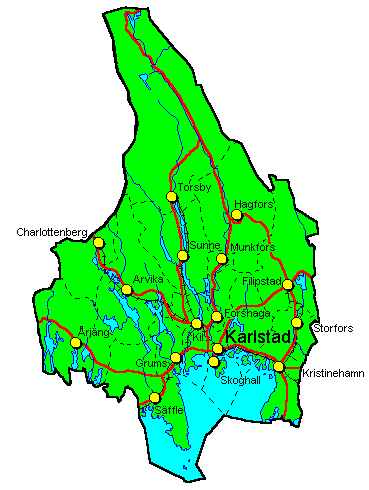 As for now I don't think I really know quite who I am since my whole life seems to be a little upside down and a little leftside right etc.... or maybe I'm beginning to know myself pretty well, but just don't wanna brag about it. If you really want to find out more about who I am, you are much welcome sending me an e-mail at p3@iname.com (or use any of the small address links that are spread around all over this HTML-document) where you describe yourself a little. It is likely that you will then receive a short description of myself, even if it might take some time for me to reassemble my pieces enough so I can figure out a good way of telling you who I am. Here's my address: p3@iname.com.

Well, for all of U that have read this far: my real name is Peter Ekvall and I live in a town in Sweden called Kristinehamn (just on top, to the right, of domestic sea Vanern, the biggest lake in Sweden. You can see it on the map to the right...). I'm born at the hospital in Kristinehamn, but all my life, until I became 7 years old, I lived in a small town called Storfors (just north of Kristinehamn).

Thereafter I lived in the middle of the woods just 2 kilometers outside a small village called Lungsund (which is situated about 10 kilometers straight east of Storfors. You can't see it on the map, because there are only living about 200-300 people). Currently I'm studying at Karlstad in order to (hopefully) become a nurse some time in the future (graduation in May or June -99)!
---
|Send an E-mail |Go Top |Go to Picture of Me |Go to Links |End of Page |

Say hello to Duke...!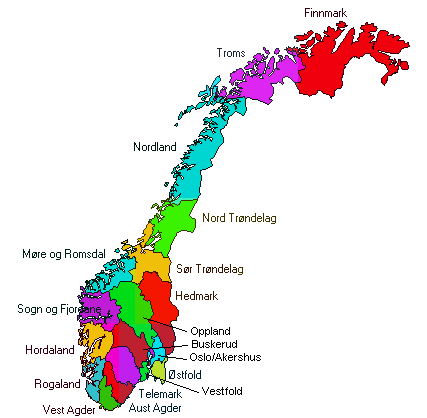 *Hoojaaa...!*

.....One more thing about that 'chaotic' life of mine, which I mentioned above. I'm not that bewildered anymore, you know, because I've gotten the opportunity to discover and learn a lot about Norway and I can only tell you that Norway really is a *GREIT* (that's the norwegian spelling for 'great'...) country!! I have a tennant that says I'm the most 'pro-norwegian' person that she knows of *smile!*, and I believe that's quite true, because I'm seriously thinking about becoming a Norwegian citizen in the future (If they want me, but they will if I only manage to pass all my nurse exams...*smile!*). Imagine all those beautiful and snowy mountains, not to mention the 'Norwegian spirit' of the people living there! In some peculiar way they never seem to give up things that they've made up their minds about, and they are just SOOO service minded, always nice to talk to and everything else positive you can possibly imagine.

Of course they have SOME few drawbacks, but those drawbacks fade away in the bright halo of their national spirit. This little GIF-animation might tell you somewhat about the spirit of Norwegians - Never Give Up!! I put in a map of this GREIT country just above to the left. - ENJOY!!
---
|Go Top |Go Links |Go to Picture of Me |Send an E-mail |Map of Warmland |Go to End of Page
---



Sooo....Do I have any hobbies or other interests?

Heaven knows..... My hobbies and interests vary from time to time, but girls, computers and school (but I'm not really interested in school...at least not yet. I just mentioned it in case any of my teachers happen to look in to this page..) seems to me to be appropriate subjects to mention, among others that may vary so fast from time to time that it would be meaningless to put them in this small listing.
Links , links, links....!!!!
...in no particular order.

| | |
| --- | --- |
| Mirabilis | - Do you know about ICQ (I Seek You)!? Read here! Get it! It's Free! My UIN is 1904718. |
| RealAudio | - With the software from this people you will be able to hear live radio on the Internet! |
| KVASIR | - Norges, Nordens, och - tycker jag - världens bästa sökmotor! Har ALLT! |
| P4-Nettet | - Here you can hear norwegian Radio P4 live on the Internet using RealAudio! *Greit!* |
| IM InnovationsMarknaden AB | - Klicka här om du är intresserad av svenska innovationsaktier! |
| IM InnovasjonsMarkedet A/S | - Klick her hvis du er intressert i norske innovasjonsaksjer! |
| Torje Rørvik | - Hvis du lurer på hvor mye det koster deg å være på Internett - Hent TeleVakt! |
These are the few LINKS that I offer at this very moment!
(=oD)

Bye!!
|Go Top |Go to Picture of Me |Send an E-mail |Map of Warmland |Map of Norway |
---
This page was last updated in the early morning on Friday the 2nd of January in anno 1998, © p3@iname.com.

---