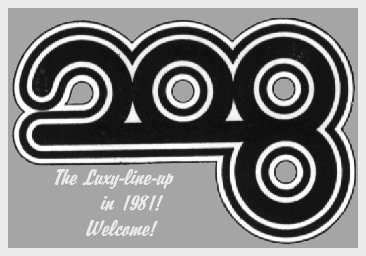 The Radio Luxembourg DJ-LINE-UP in 1981

Barbara Dickson, Alvin Stardust, Bucks Fizz and Queen rotated on the turntables in the 208-studios
in the heart of the Grand Duchy of Luxembourg. Top 30-shows dominated the schedules - and the summer was hot..!
At that time, i requested some information from the 208-office on 38 Hertford Street, London W1. Among other things, these official photos were in the lightbrown envelope.




And here is the legendary voices of 208 Luxembourg: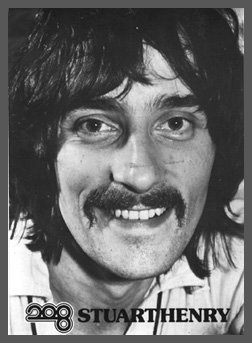 DJ STUART HENRY
My favorite DJ of all time
- Radio Luxembourgs scottish service, Stuart Henry.
One of the nicest radiopersonality i'd ever met from my wireless.
I will never forget his great shows!
In 1981 he discovered that he suffered MS, Multiple Skleroses.
A great shame.
But Stuart Henry carried on behind the mike several years after that,
together with his wife Ollie.
Stuart Henry is no longer with us.
He passed away 1996.
Thank You both for fab shows and for keeping me company
for many hours under the sheets!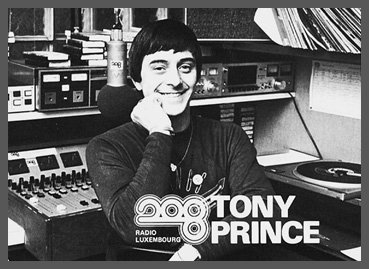 DJ TONY PRINCE
Back in '81, Tony Prince was the 208-programme-controller and had his own show,
"The Top 30 Disco Show". A couple of years earlier,
Radio Luxembourg decided to go with the new discoformat.
Success!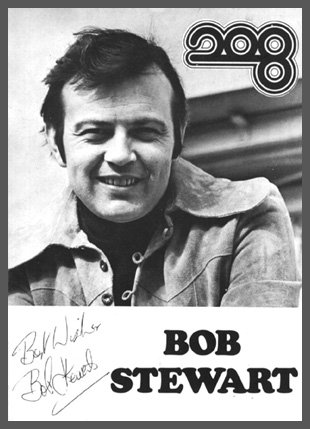 DJ BOB STEWART
The deep-brown voice of DJ Bob Stewart became a trademark of Radio Luxembourgs english service.
Bob Stewart did several voice-overs for the 208-jingles
and did so even in the 1990's for the new "Station of the stars"-package.
A unique voice and if you listen closely you might hear Bobs voice in a commercial on the radio today.
After Luxembourg he joined Capital Gold 1548 AM in London.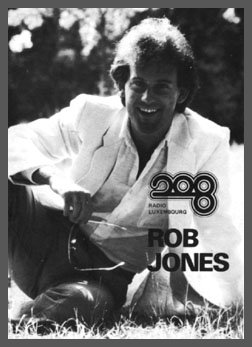 DJ ROB JONES


An air-talent that is hard to compare to any other DJ.
DJ Rob Jones has really his own style,
very professional and friendly.
Today he is working with radioproject in London.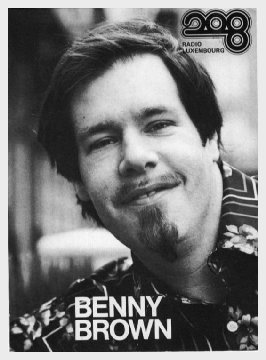 DJ BENNY BROWN




DJ Benny Brown is really that "crazy"-DJ
that others tries to become.
Texas-born Benny Brown
worked for Radio Luxembourg for several years
and today he is working with syndicated shows,
as we been told.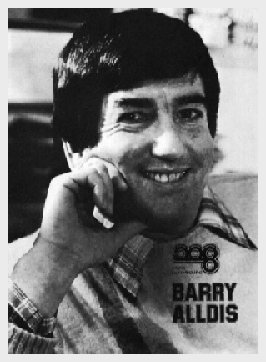 DJ BARRY ALLDIS



Began his work behind the mike
in the Luxembourg studios in the 1950's.
A professional who was great to listen to.
Unfortunately Barry Alldis is no longer with us.
He died in 1982.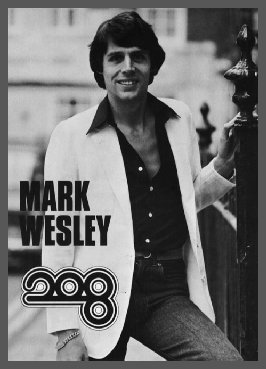 DJ MARK WESLEY


Hosted many great shows on 208.
Before Luxembourg he'd worked for the pirates, Radio Northsea.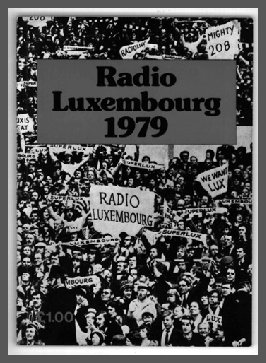 A rarity these days!
The book about Radio Luxembourg was the bible
for me when i discovered 208.
The book is very informative
and contains information
about the english service,
the dj:s, RTL as a company among other things.
Really a great thing for the Luxy-collector!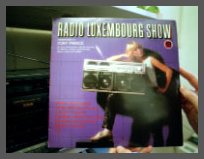 208-ALBUM

And this album was released in 1981 for the scandinavian market. It is a radioshow with DJ Tony Prince and complete with jingles and commercials.





Back to the Luxygallery - still no 1 on the web!