January 30, 2005

The Illuminated Lantern

In contrast to many English language websites dedicated to HK cinema, The Illuminated Lantern does not just offer face value appraisals and revel in the amount of kinetic action, outlandish sex, or scatological comedy on display. Site master Peter Nepstad recognizes that these movies are the product of what is arguably the richest culture in history, one that is still largely a mystery to many Westerners. If you are capable of enjoying A CHINESE GHOST STORY, MR. VAMPIRE, or PEKING OPERA BLUES, then you are just as able to appreciate the superstitions, literature, or historical events that inspired them. The more you know about the various dynasties, Taoism, Peking Opera, and other local traditions, the better you can understand and derive maximum value from the entertainment. The site does a very good job of providing this background in diverting, pain-free fashion and is of definite interest to the adventurous HK film afficionado.
For the past three years, The Illuminated Lantern has brought to its readers an in-depth analysis of Asian Cinema unlike any other on the web. Not an up to the minute news site, nor a DVD review site, nor even an industry news and interview site. Instead, The Illuminated Lantern is dedicated to bridging the cultural gap between Asian Cinema and western audiences by identifying and exploring historical, cultural, and sociological aspects of our favorite movies. Find out why TIME Magazine's Richard Corliss calls The Illuminated Lantern "always enlightening" and "heartily recommended." Now newly updated, with new content every Tuesday and Friday.
---
January 29, 2005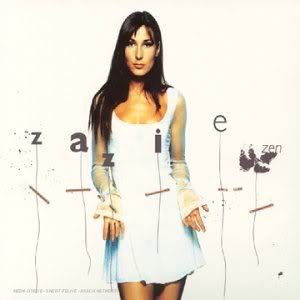 Zazie
Zen (Philips 2001)
1. Fou De Toi
2. Homme Sweet Homme
3. Larsen
4. Un Point C'est Toi
5. Je T'aime Mais
6. Zen
7. Craque Monsieur
8. Au Diable Nos Adieux
9. Hissee Haut
10. Une Souris Verte
11. J'envoie Valser
12. La La La
13. Homme Sweet Homme Remix




---
Zazie
Rodeo- Edition luxe - SACD hybride (Mercury 2004)
1. La Dolce Vita
2. J'Aime, J'Aime Pas
3. Excuse-Moi
4. Toc Toc Toc
5. La Pluie Et Le Beau Temps
6. Lola Majeure
7. Rodéo
8. Slow
9. Doolididom
10. Sauver Le Monde
11. Oui
12. J'Arrive

DVD
Rodéo indien :
le film avec tous les clips de l'album
le making of Rodeo
Mumbai remix



Isabelle de Truchis de Varennes - better known to French music fans as Zazie - was born in 1964. Young Isabelle/Zazie grew up in a highly creative household. Her father was an architect, her mother a music teacher, so she grew up surrounded by the sound of classical music. Zazie also discovered French chanson stars such as Georges Brassens, Jacques Brel and Barbara at an early age. Inspired by the music she heard around her from her childhood onwards, Zazie soon took up several musical instruments herself. She began playing the violin at the age of 10 and soon went on to try her hand at the piano and guitar. But what interested Zazie above all else in the music world were lyrics and songwriting and it was not long before the talented teenager set to work penning her own songs. After leaving her lycée, Zazie went on to study foreign languages and also began training to become a physiotherapist. But, in spite of her heavy workload, she continued to devote all her free time to songwriting. It was around this time that Zazie bought herself a synthesizer - which she baptised "Valentin" - and started playing around with tunes to accompany her lyrics. [...]



---
January 23, 2005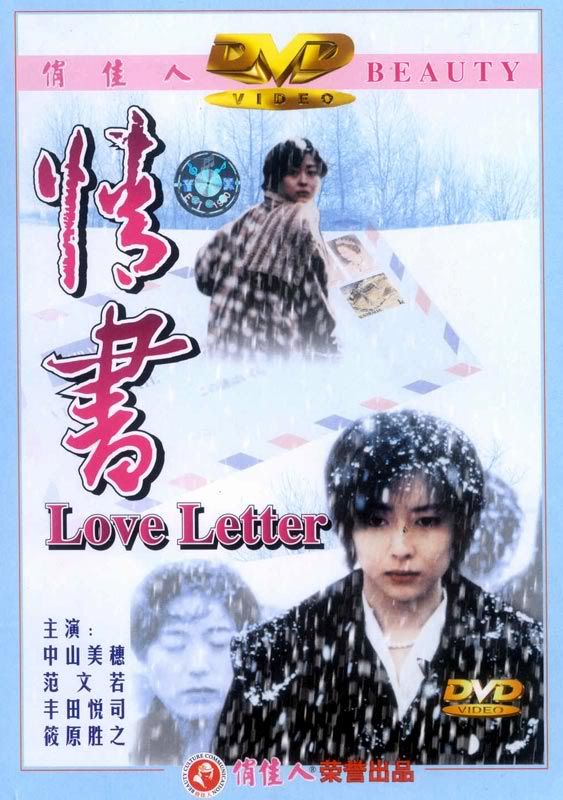 Love Letter
a.k.a. Letters of Love, a.k.a. When I Close My Eyes
(Japan 1995)
Director: Shunji Iwai
~ Nakayama Miho | Toyokawa Etsushi | Takashi Kashiwabara | Miki Sakai
Shelly Kraicer, CHINESECINEMAS.ORG
A contemporary Japanese love story about two women who loved the same man, who write letters to each other about him and discover in the process that the past isn't what they thought it was.
It's an intimate story, but filmed in a breathtaking wide-screen format. There are two different characters who share the same name. And a single actress, Miho Nakayama, plays two different characters. And these two pairs partially overlap (don't worry; it's supposed to be a little confusing, at first). It's sweet, a little sentimental, perhaps -- romantic high-school girlish, but in a good way --, sometimes ecstatic, a bit suspenseful, and often gently funny.
Miho Nakamaya's performance is superb: finely shaded and balanced, it animates the entire movie. The music is an incongruous mishmash of references to Mahler, Ravel, Bach, Joni Mitchell, and Gershwin, but it works, beautifully.
Love Letter's editing and cinematography deserve top billing, along with its director. The filmmakers joyously deploy hand-held wide-screen photography a year before Lars von Trier made it fashionable. There is a dazzling amount of rapid-fire cutting, though not of the look-at-me MTV style; the editing just authoritatively, and gracefully, expresses the attenuated-dreamy mood of the whole piece. And echos a theme of the film, that "points of view" can be manifold, richly dispersed, yet still somehow (magically) coherent.
Sure, there are issues of memory/reconstruction, identity/fragmentation (Proust's Remembrance of things past figures prominently in the plot)..., but it would spoil the fun, in a way, to dwell on them. We've seen some of the same elements, deployed less successfully, in Shusuke Kaneko's Summer Vacation 1999. Wong Kar-Wai's Chungking Express kept coming to mind, too, for similarities in mood and theme. If you were charmed by that film, then you shouldn't miss Love Letter (and vice-versa, I suspect)
---
January 22, 2005

Go
(Japan 2004)
Director: Isao Gyojo
~ Kobuzuka Yosuke | Shibasaki Kou
Reviewed by: Kantorates - Cinespot.com
Go is not the first film to touch upon the sensitive issue of racial discrimination in Japan. Early in the 60s, renowned master Nagisa Oshima has already directed a film called Death by Hanging, in which he explores the identity crisis of Korean Japanese in a rather radical yet humorous way.
The story of this film is quite different from Death by Hanging, yet it has a similar premise - to explore the identity crisis of Korean in Japan. Sugihara (Yosuke Kubozuka), a Korean Japanese, has to tackle with discrimination and strive for success in a harsh society. The story, combining Sugihara's relationship with his parents, his friends and his girlfriend, is exceptionally rich. Climax keeps popping up again and again, that you will never find a break.
Although the subject is racial discrimination, the director does no intend to lecture us or analyze the topic in an academic approach. The film is instead turned into a highly comical and whimsical farce. Violence is not used to spill blood, it is rather a device to generate humor. The several fight scenes between Sugihara and his father are some of the most entertaining moments of the film that you don't want to miss.
In terms of the cinematic style, Isao Yukisada's approach is very energetic. Starting from the beginning, the opening credit has already given you a strong impression that this is not a quiet film. Everything seems to be chaotic and rolling, which is very refreshing. Yukisada's ingenious mind is also exhibited by all well conceived scenes throughout the film. Ideas like running on the railroad, chasing the motorbike, the duel of father and son are wonderful and unconventional. Similar to Battle Royale, what is good about it is that the director has the courage to depict scenes that are usually treated as taboo.
As a fairly new actor, Yosuke Kubozuka assured us that he is the perfect choice for the role in this film. Even though he was under "siege attack" by veteran actors Tsutomu Yamazaki and Shinobu Otake, he was still able to handle his character convincingly. It is no wonder why he was able to capture the best actor awards in many film festivals. His partner Kou Shibasaki has done a great job as well. Their relationship in the film is interesting. At first, they get in touch with each other because they both don't know the other's identity. The "unknown" is always more attractive than the "known". Later when they have discovered the identities, they are bewildered, finally they successfully break the barrier and get together. What is interesting is that this relationship parallels to the way you make friends with foreigners. At first, you do not know much about the foreigner's culture, when you get to know more, you may get confused by the difference between your cultures, and finally when you fully understand them, you will find out that there is actually no difference between you and them. No matter Japanese or Chinese or white, everyone is the same, we are all human being after all!
If you are looking for a serious case study of racial issue from a film, Go may not be your choice. It does not have a very intact narrative structure, nor is the story organized and presented in a systematic and conventional way. Nevertheless, what is most valuable about this film is the optimistic attitude proposed by the filmmaker. No matter who you are or where you are from, there is always a way out if you are able to live optimistically.
---
January 18, 2005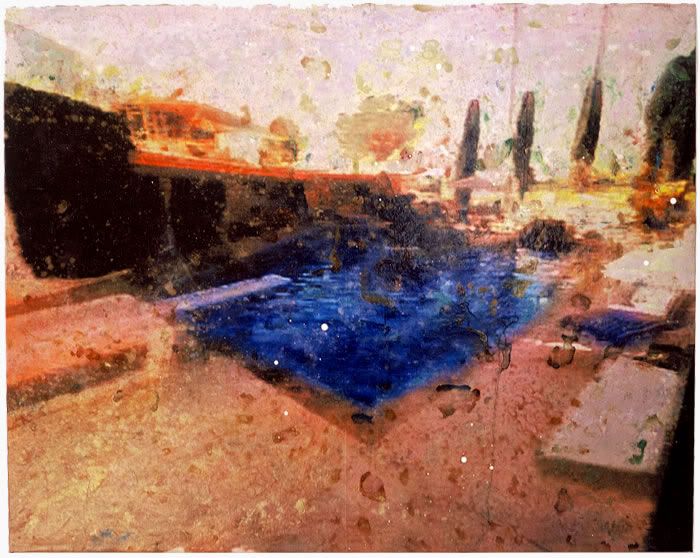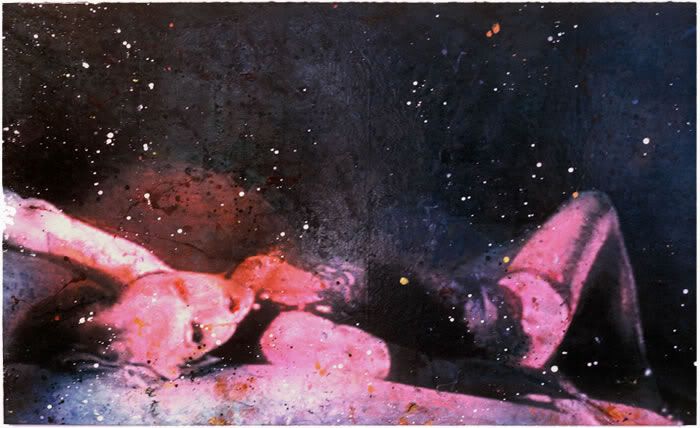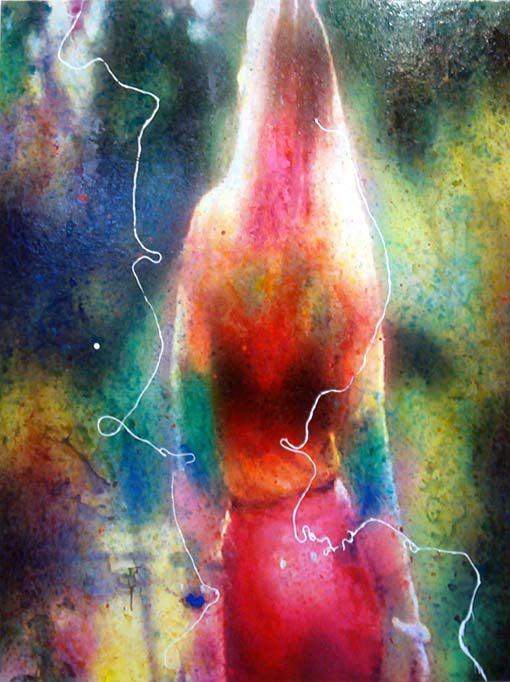 Max Book

Biography
Born 1953 in Långsele. Living in Stockholm.
Max Book are the most imaginative and interesting now living Swedish painter.
---
January 14, 2005

Penny Goodwin
Portrait Of A Gemini (Sydney 1974) (reissue) LP
A legendary bit of jazzy soul recorded by an obscure female singer from Milwaukee. enny's got a warm style that's pretty darn nice on its own but it's made even better by the great arranger Richard Evan, who helped out a lot on the session. The feel is very much in the Chicago sophisti-soul mode and at times, the record sounds a lot like Marlena Shaw's best work in the 70s, particularly her sides for Blue Note in the early part of the decade. Includes the great original "Too Soon You're Old" - a jazz dance classic for many years, plus a stellar cover of Gil Scott Heron's "Lady Day & John Coltrane", and the tracks "What's Goin On", "Slow Hot Wind", "He's Come Back", and "Rain Sometimes".
---
January 13, 2005

Angela McCluskey
Things We Do (2004)
Amazon.com:
Angela McCluskey has a luxurious, pliant voice reminiscent of Beth Orton, Cyndi Lauper, and even Billie Holiday. Thanks largely to producer/multi-instrumentalist Nathan Larson from Shudder to Think, the debut from this Scottish singer-songwriter and former Wild Colonials vocalist is a sumptuous and diverse pop-soul album. Take the first tune, "It's Been Done," which kicks off with a smooth down-tempo beat, sparse piano notes, and arpeggiated strings--just when you're ready for yet another Portishead ripoff, it changes. McClusky's rich voice enters, sounding more than a little like Macy Gray, and there's a bass line so buoyant and good you almost don't notice it, followed by some smart, strange slide guitar playing. Now get this; the bridge has organ and a ska beat--but the song totally works. It's the kind of tune that inspires daydreams of making a movie just to place it at the climax. Similar genre-morphing pleasures abound on Things We Do, a contemplative, bluesy, and occasionally brilliant solo debut.
-- Mike McGonigal
---
January 12, 2005

Not updated due to crashed computer.



---
January 11, 2005

A Good Lawyer's Wife (Baramnan Gajok)
(Korea 2004)
Director: Im Sang-soo
~ Moon Sori | Hwang Jung-min | Kim Im-mun | Baek Jeong-mim | Bong Tae-gyu
Director Im Sang-soo's first two films, Girls' Night Out (1998) and Tears (2000), received great acclaim for their courageous treatment of controversial subject matter, and Im was heralded as one of South Korea's most promising young filmmakers. But his new film A Good Lawyer's Wife represents an even greater achievement, and stands as a significant, exciting breakthrough in Im's career. An unsparing examination of a marriage in crisis, Im's film is sexually bold and emotionally vivid, driven by brave performances and an improvisational energy. Ho-jeong (Moon So-ri) is the beautiful wife of busy lawyer Young-jak (Hwang Jung-min). Their marriage is functional but unsatisfying, and the two have turned to other partners for sexual satisfaction—Young-jak cavorts with a young model, which leads Ho-jeong to seduce the teenaged boy next door. Dealing with their own infidelities—as well as problems plaguing Young-jak's parents—the married couple suddenly finds their duplicitous world shattered by a family tragedy, and they must decide where their relationship stands. Beautifully shot in widescreen by cinematographer Kim Woo-hyung, A Good Lawyer's Wife is a courageous study of marital turmoil, and while the film is often brutal viewing, it is ultimately cathartic, and healing, in its masterful observations on love.
---
Filmbrain:
It's been said that writer/director Im Sang-soo created the story as direct attack on the Korean patriarchal system, yet the film's brilliance can be gleaned even without much understanding of the dynamics of the contemporary Korean family. The men of the family are unable to express their emotions, and as a result, the women in their lives pay the price. Though there are definitely cultural subtleties missed, the predominant themes are universal. This is a domestic drama, yet with its lack of sentimentality, refusal to moralize, and painful honesty, the result is something very unique.
The opening scene of the lawyer ("Good" due to his genuine concern for his clients) moving the carcass of a large dead dog blocking the motorway works not only as metaphor, but also nicely establishes the tone of the film. (That he lies to his wife about it is interesting in itself.) Without providing any details, we quickly see through the veneer of the perfect job, the beautiful wife (and adopted son) and luxurious home. The marriage is a shambles, but no time is spent on explaining why. We are thrust into their lives and can only guess as to what led them to this point.
The film's greatest strength lies in the outstanding performances by the entire cast, but special attention must be paid to Moon So-ri as the wife - this is one for the ages. Filmbrain cannot think of a performance in recent years that comes even close to the range of emotion and expression that is exhibited here. An incredibly demanding role that leaves you breathless. As the neglected wife, she walks around the house in camisole and panties, exuding unreleased sexual energy. When she masturbates (after her husband is unable to perform) there's a naturalness to it….a complete lack of self-consciousness that one rarely finds in an actress. It's a hard scene to watch - as if we shouldn't be watching it.
With her husband either at work or with his mistress, the wife is left to take care of the domestic issues - the son who is coping with learning of his adoption, and her father-in-law, who is dying. It's of little wonder then that she begins a relationship with a teenage neighbor. In a lesser director's hands, a plot developing in this way could easily turn into melodrama hell, but Im's handling of the increasingly sensitive subject nature is both skillful and precise. At one moment, the film is incredibly erotic, and the next you're all but shielding your eyes. There's no comfort while watching the film - this is not a "sit back and watch the dissolution of a marriage film" - Im is not about to let up just because things get rough.
Then of course there is the scene that moved Filmbrain to tears. Near hysteria would be more accurate. Filmbrain cannot think of another time where he actually had to shut off a film. Cringing, looking away, and covering eyes - this has happened. But not this. Only by shutting it off could he regain composure. Had he been too caught up in the story? Was there some resonance with his own life? Had Im gone too far? Regardless, it was a cathartic experience. After some minutes, and a shot of whiskey, he was able to restart the film. (Of course, the scene that followed caused nearly the same reaction.) When the film finally ended, Filmbrain was exhausted. Sleep was all he could muster.
There's a ton of subtext in the film that Filmbrain hasn't even begun to tackle. Issues of motherhood and sexuality, of what adoption means in Korean society, of the importance of blood-ties, the effects of the Korean War, etc. However, for the moment, it's all about Moon So-ri's performance, which simply has to be seen to be believed. Filmbrain doubts he will see a more powerful film this year, and for the time being is at the top of his 2004 list. See this.
---
January 10, 2005

Arahan (Arahan jangpung daejakjeon)
(Korea 2004)
Director: Ryoo Seung-wan
~ Ahn Sung Ki | Ryoo Seung Bum | Yoon So-yi | Doo-hong Jung

Arahan is the term for a sainthood in Theravada Buddhism, for which an individual has obtained the nirvana by overcoming all attachments and understanding the principles of the universe. It is also spelled "Nahan" in Korean.
YesAsia:
The power of Taoism shines in Arahan!
The Ryoo brothers have teamed up to offer you an exceptional action comedy. Ryoo Seung Wan was responsible for the directorial work, while Ryoo Seung Bum slipped into the role of the justice-seeking cop Sang-hwan. Trying to rid the world of criminals, he shuns no efforts to unravel the mysteries of Taoist power. Luck is on his side as The Seven Masters appear out of thin air and train him to become a helping hand for the world-protecting hero Eui-jin. Just when Sang-hwan believes that everything will change for the better, Evil Lord Heung Un manages to escape from his prison. Can Sang-hwan's fantastic new powers aid the unbelievable Eui-jin to stop Heung Un's evil intentions ?
Arahan was honored with the grand prize at 2004's International Fantastic Film Festival in Puchon.
---
Alison Jobling - heroic-cinema.com
If you like movies with secret masters, ancient villains, fearsome fu-skills, and buckets of butt-kicking action, then look no further: Arahan is here.
The film opens with five of the Seven Masters, bemoaning the fact that they've got no new disciples to learn the hidden arts. You can tell the tone of the movie immediately: several of the Masters are wearing daggy tracky dacks, and one smokes continuously. This movie does not take itself too seriously.
When we meet the two leads, they too confound our expectations of how these things should work. Eui Jin (Yoon So-yi) is a convenience store assistant and freelance thief-taker whose pretty face often wears an expression of withering contempt. Sang Hwan (Ryoo Seung Bum) is a hapless police officer in frantic pursuit of the same thief, and seems to have "Doofus" tattooed all over him.
As a cultural aside, you may need to know something about how the Korean Police works. All young men have to do national service, and some serve that time in the police force. This means that the attitude of many Koreans towards these young policemen is totally contemptuous. The uniform they're forced to wear only makes a bad situation worse.
So, we have our courageous but ineffective cop in panting pursuit of a thief, and rounding the corner just as Eui Jin launches her Power Blast. Probably (TM). Impressive, except that Eui Jin has never been good at aiming, and the blast bypasses the thief and knocks out Sang Hwan. This indignity is only compounded when he wakes to find himself stripped to his undies and a-bristle with acupuncture needles. Inevitably, after the initial shock (and much dancing around in panic with the needles waving like a field of grain), Sang Hwan decides to learn the arts and A Hero Is Born.
Of course every Hero needs a Villain, Heuk-woon (Doo-hong Jung), and this one is plenty villainous: shaggy hair, a big sword, and a tendency to suck the life out of pawn shop owners. His determined and ruthless evil (or perhaps I should say "eeeevuuullllll") is set against the desperate goodness of Mu Un (Ahn Sung Ki). Ahn seems to enjoy something a little more light-hearted than his usual roles, and presents his character with a deftness of touch that stops the film descending into farce.
It's not a perfect film, but it has a lot to recommend it: a fine cast, plenty of fights and a splash of humour, interlaced with some subtly conveyed moral points. Now if only Eui Jin could get her aim right...
7 transferring tattoos out of 10
---
January 9, 2005

Piedras
(Spain 2002)
Director: Ramón Salazar
~ Antonia San Juan | Najwa Nimri

Five women are trying to remove the stones (piedras) which are blocking their way in life.
The multi talented musician Najwa Nimri are in one of the leading roles.
---
January 8, 2005

Equilibrium
(USA 2002)
Director: Kurt Wimmer
~ Christian Bale | Emily Watson | Taye Diggs
The finale is jaw dropping; very well choreographed and filmed. The 'Gun Kata' style (a fictional martial art based around guns) is quite a new concept in action cinema, and looks pretty cool when you can tell what's actually going on. It's not often you see a new style of action and this is a good attempt, although it is not quite in the same league as the Hong Kong style gunplay it presumably wishes to compete with.
Amazon.com:
A broad science fiction thriller in a classic vein, Equilibrium takes a respectable stab at a Fahrenheit 451-like cautionary fable. The story finds Earth's post-World War III mankind in a state of severe emotional repression: If no one feels anything, no one will be inspired by dark passions to attack their neighbors. Writer-director Kurt Wimmer's monochromatic, Metropolis-influenced cityscape provides an excellent backdrop to the heavy-handed mission of John Preston (Christian Bale), a top cop who busts "sense offenders" and crushes sentimental, sensual, and artistic relics from a bygone era. Predictably, Preston becomes intrigued by his victims and that which they die to cherish; he stops taking his mandatory, mood-flattening drug and is even aroused by a doomed prisoner (Emily Watson). Wimmer's wrongheaded martial arts/dueling guns motif is sheer silliness (a battle over a puppy doesn't help), but Equilibrium should be seen for Bale's moving performance as a man shocked back to human feeling. --Tom Keogh

---
January 7, 2005



Essential Soul Artists and Albums

Isaac Hayes - Joy (Universal 1973)
The Break is sampled by Boogie Down Productions, Eric B & Rakim, Ultramegnetic MCs, Massive Attack and Jungle Brothers

Isaac Hayes - Hot Buttered Soul (Universal 1969)
Public Enemy used "Hyperbolicsyllabicsesquedalymistic" for "Black Steel In The Hour of Chaos"

Isaac Hayes - …To Be Continued (Universal 1971)
"The Look Of Love" sampled by Jay-Z, Snoop Dogg Dogg and LL. Cool J

Isaac Hayes - Tough Guys (Universal 1974)
"Hung Up On My Baby" is to be found on Geto Boys's "Mind Playing Tricks on Me", also sampled by Destiny's Child and Ice Cube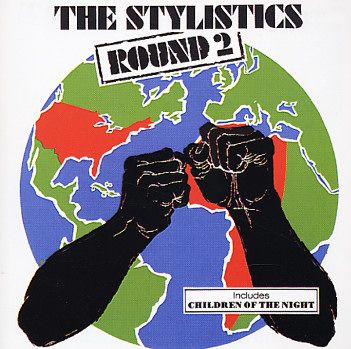 The Stylistics - Round 2 (Avco)
Or pick a compilation, but make sure that you get "Children Of The Night"

The Temptations:


All Directions


Sky's The Limit


Masterpiece


Cloud Nine


All are very good albums by The Temptations and well worth owning.

Teddy Pendergrass - Turn Off The Lights - the best of…
Good starting point as it contains the highlights of his music before he got ill and his voice changed.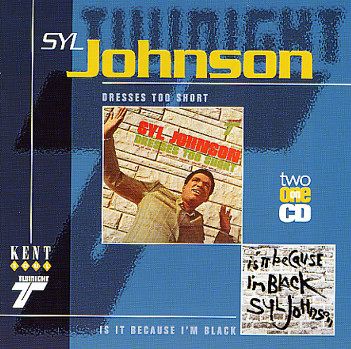 Syl Johnson - Is It Because I'm Black (Twinight 1968)
Syl Johnson - Dresses Too Short (Twinight 1970)
Re-issued of two classic soul albums on one CD off Kent Records


Sam Dees - Second To None (Kent)


Sam Dees - The Show Must Go On
Sam Dee has written more top 10 hits than I can list here, but he is a great singer too, as these recordings shows.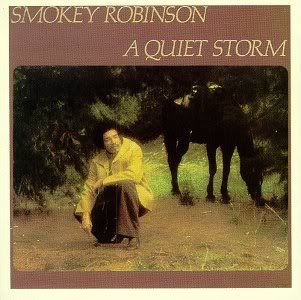 Smokey Robinson - A Quiet Storm (Motown 1975)
Classic silk soul!

Smokey Robinson - Where There's Smoke (Motown 1979)
D'Angelo did a version of "Crusin'" on his debut album, here is the original.

Bobby Womack - Looking For a Love Again (Manhattan 1974)


Bobby Womack - Across 110th Street


The Impressions - This Is My Country (Curtom 1969)



The Impressions - The Young Mods Forgotten Story (Curtom 1969)
Curtis Mayfield at his peak before he went solo

Stevie Wonder - Music Of My Mind (Motown)
This is a must have album by Stevie Wonder.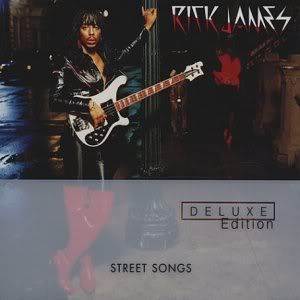 Rick James - Street Songs (Motown 1980)
The only album by Rick James you'll need. Try to get the deluxe edition with the live set recorded in Long Beach, CA July 1981. One of the best live albums of all times with plenty of artistic presence and long wicked versions of the studio takes.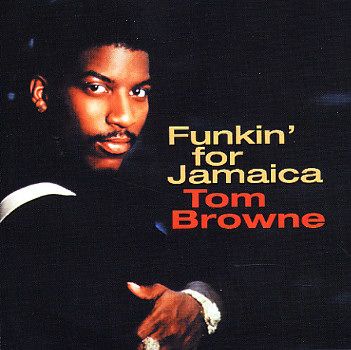 Tom Browne - Funkin' For Jamaica (Arista 1980)
Wicked Jazz funk

Bobby Patterson - How Do You Spell Love? The Paula Recordings 1971-1973 (Demon 2001)
Excellent compilation of tracks from this great soul singer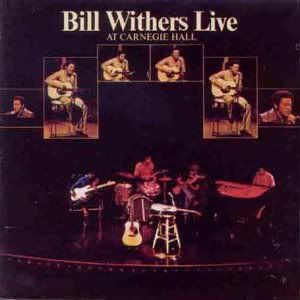 Bill Withers - Live At Carneige Hall (Columbia)
Long jazzy versions of his hits: Use Me, Ain't No Sunshine, Grandma's Hands and Harlem Also check his first and second albums: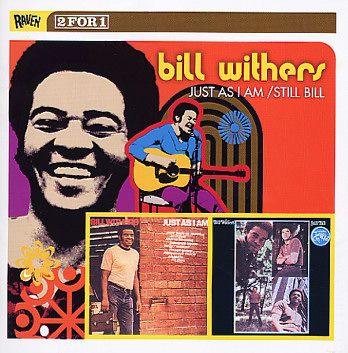 Bill Withers - Just As I Am (A&M 1971)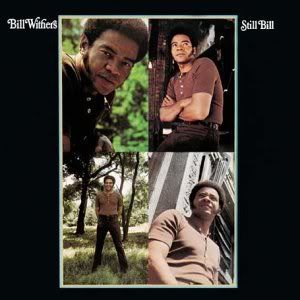 Bill Withers - Still Bill (A&M 1972)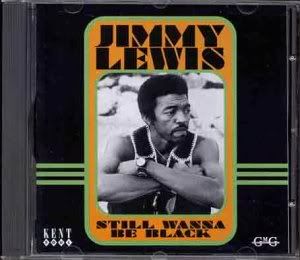 Jimmy Lewis - Still Wanna Be Black (Ace 1997)
Sensuous southern soul on this compilation containing tracks recorded between 1962 and 1972.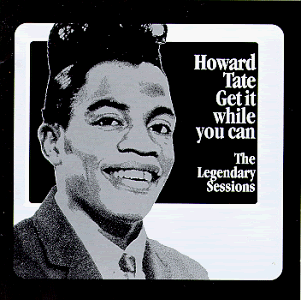 Howard Tate - Get It While You Can (The Legendary Sessions)
These are early recordings by his truly great singer. Fast dance floor friendly funk

Howard Tate - Howard Tate (Atlantic 1968)
On a more soulful tip

Johnnie Taylor - Who's Making Love (Stax 1967)
Great funky soul off Stax records

Freddie Scott - Cry To Me - The Best of (Columbia 1998)
"Are You Lonely For Me Baby" "Cry To Me"
He has a gritty voice and sweet soul arrangements.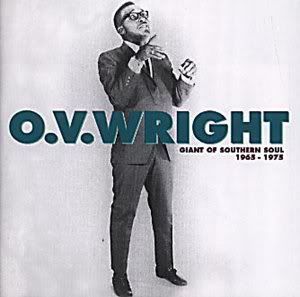 O.W.Wright - Giant of Southern Soul 1965-1973 (Connoisseur 2001)
This is a great starting point for checking up this singer.

Clarence Carter - Snatching it Back (Rhino 1993)
Got all his hits: Looking For A Fox, Slip Away, Back Door Santa, I'd Rather Go Blind and Patches

Gladys Knight & The Pips
Most of her stuff off Motown in the 1960s and 1970 is worth owning. Pick a collection at random for starters.

The Isley Brothers - 3+3 (T-Neck 1973)
Great timeless soul music. This album has "Summer Breeze" which still is being dropped at bars and discos all around the world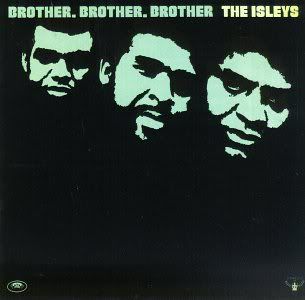 The Isley Brothers - Brother, Brother, Brother (T-Neck 1972)
With a slightly more political edge than on the 3+3 album.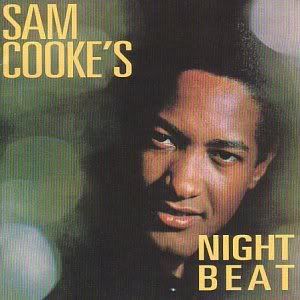 Sam Cooke- Night Beat (reissued by abcko 1997)
Here is Sam Coke with a small combo of totally responsive musicians. You'll need two albums by Sam Coke; "Night Beat" is one of them. The other album you'll need is "Live at the Harlem Square Club, 1963" with a sizzeling hot band and Sam in top shape.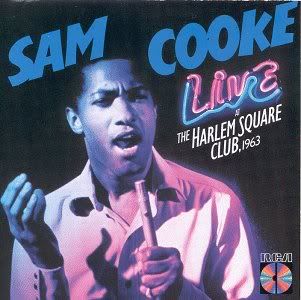 Sam Cooke- Live at the Harlem Square Club, 1963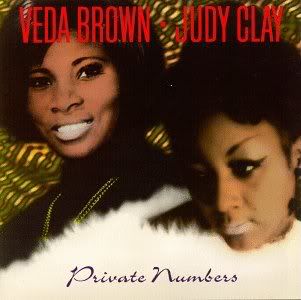 Judy Clay - Private Number (Stax 1968)
Sexy soul by Judy Clay. Title track has got a hook that lingers for ever
Al Green
Let's Stay Together
Al Green Is Love
Call Me
Explores Your Mind
I'm Still In Love With You

All his recordings off Hi Records in the 70s is a must.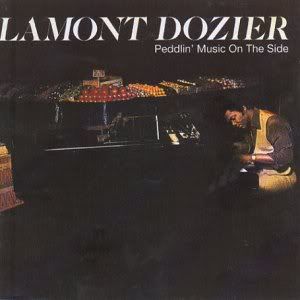 Lamont Dozier - Peddlin' Music on The Side (Warner 1977)
For it has "Going Back to My Roots" on.

Ike & Tina Turner - The Hunter (Blue Thumb)
Ike & Tina Turner - Outta Season (Blue Thumb)
The Blues and raw soul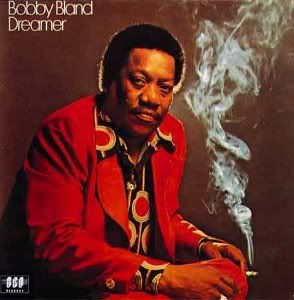 Bobby "Blue" Bland - Dreamer (Beat Goes On 2002)
Contains "Ain't No Love in the Heart of the City" which was sampled by Jay-Z

---
January 6, 2005

Essential Asian Flavas Vol 2 (2003)
~ New Hits, Fresh Grooves, & Desi Beats

These guys move way past cliche and kitsch, and capture the rich energy of the London diaspora scene, electronics, tablas, sitar, and Indian vocals brought together in a mode that fully respects history and ethnicity, yet also sets the stage for a new level of global expression. Ttitles include "Conceptions" by 4 Hero, "Jogi" by Panjabi MC, "Punjabi 5-0" by Dum Dum Project, "Hathi Mere Sathi" by Mykel Angel, "Streets" by Nitin Sawhney, "Punjabi Dreams" by Kwanzaa Posse, "Husan" by Bhangra Knights vs Husan, and "Lakh De Hulare" by DJ Vix.
---
January 5, 2005

Dreamland (1996)
~ Madeleine Peyroux
Careless Love (Rounder/Universal) (2004)
~ Madeleine Peyroux
By Bernard Zuel:
While she may not turn away from the tendency for safety over adventure soon enough to avoid permanent blandness, there are any number of things to like about Norah Jones. One of them is an eclectic and interesting taste in music that can take in Hank Williams and Townes Van Zandt as comfortably as Tom Waits/Kathleen Brennan and Duke Ellington.
The other is in having opened the door into the mainstream for artists such as Madeleine Peyroux. This is Peyroux's second album (some eight years after Dreamland, her debut; she's clearly not one to rush into things) and would not so long ago have been consigned to the "jazz" bin at the back of suburban record stores. It is thanks to Jones that it now makes it into the door of stations such as ABC's 702 and gets reviewed by someone like me.
Peyroux preceded Jones with her first album and, despite now finding herself in Jones's wake, this Paris-based American deploys a melange of jazz, country and light blues in a manner both smooth and soothing, but done with an earmore particular than the jukebox imitators such as Michael Buble.
On this album she's covered Leonard Cohen (Dance Me to the End of Love), Bob Dylan (You're Gonna Make Me Lonesome When You Go) and Hank Williams (Weary Blues) alongside songs once sung by Josephine Baker (J'ai Deux Amours) and Bessie Smith (Careless Love) and an original co-written with Larry Klein and one of Jones's collaborators Jesse Harris.
The second thing you notice about her interpretations is how she's made them seem of a kind: not the same but sharing a spirit, a tone, of languor and class and timelessness. This is night-time music, half-lit room music, cheek-to-cheek music (and, yes, nice middle-class, middle-aged dinner party music) played by a superior but understated band, particularly pianist Larry Goldings and David Piltch on bass.
The first thing you notice is how much she sounds like a young Billie Holiday. Holiday is a name and a sound tossed about a fair bit these days, usually centred more on the mannerisms adopted by younger singers that turn into affectations. But the Holiday that Peyroux channels is the one who brought a lightness of delivery, a dancing on the end of the tongue and the tip of the lips.
All she needs now is to bring some heart-crushing emotional intimacy, which some reports suggest she manages live, and Peyroux could leave her mark outside the cafe and dinner party set.
---
January 4, 2005

2046 (2 Disc Limited Edition)
(Hong Kong 2004)>
Producer/Director: Wong Kar Wai
~ Faye Wong | Tony Leung | Kimura Takuya | Maggie Cheung | Gong Li | Zhang Ziyi
YesAsia:
Possibly the most highly anticipated film from Hong Kong this year is undoubtedly the brand new piece from Wong Kar Wai, one of the world's most acclaimed directors. Five years in the making and starring some of the biggest stars in Asia, 2046 is not merely a film, it is a cultural event of 2004.
With a cast featuring Tony Leung Chiu-Wai, Maggie Cheung, Gong Li, Zhang Ziyi Carina Lau, Faye Wong and Kimura Takuya one cannot deny the star power in this project, but the spotlight is really on Wong. His usual production collaborators such as production designer and editor William Cheng and cinematographer Christopher Doyle are back on board for this ride into the world that only Wong Kar Wai can conjure. Is 2046 a hotel room number? A train to the future? A memory? The year before China's fifty-year of self-governing promise for Hong Kong expires? In many ways, it is all of the above, but also none of the above. Like all previous Wong films, it is the journey, and not the destination that matters, and all these inhabitants in his film are haunted not by the fear of the future but by the pain of the past.
Loosely a sequel to Wong's previous film, In the Mood for Love, Tony Leung once again plays writer Chow Mo Wan, but he is nothing like the Chow Mo Wan from the previous film. Now Chow has become a womanizer who writes soft pornographic stories to sustain his boozing habits. In the film we see his various relationships with a group of women: Black Spider (Gong Li) in Singapore, whose real name, Su Li Zhen, is the same as slz 1960 (Maggie Cheung), his lover in In The Mood for Love. His friendship with Mimi (Carina Lau reprising a previous WKW role), Wang Jing Wen (Faye Wong), the daughter of the motel owner who is in love with a Japanese man (Kimura Takuya) and his illicit affair with callgirl Bai Ling (Zhang Ziyi), a resident in room 2046. Is Chow Mo Wan really a completely different character, existing in a parallel world to In the Mood for Love, or is he really the same character but is now completely destroyed by a failed romance?
With Cheng's luscious art direction, Doyle's stunning cinematography, a hypnotic soundtrack by Peer Raben and Shigeru Umebayashi, as well as stunning performances from the cast, 2046, is the latest masterpiece from writer/producer/director Wong Kar Wai. The story is presented to you, and it's up to you to find its own meaning.
---
January 3, 2005


Essential Jazz Artists and Albums
Constantly changing of course, but right now I would say that the following jazz albums are the current faves.
Charles Mingus - Mingus, Mingus, Mingus
Absolutely wicked bass player. Top Notch free jazz and yet listening friendly.
Pharaoh Sanders - Love Will Find A Way
Cool tenor sax. Electric soft jazz.
Paul Chambers - Go
Great bass player. Late night jazz.
Wynton Kelly - Kelly At Midnight
My favourite piano player. Low key, yet innovative.
Thelonius Monk - Misterioso
Everything by Monk is great. He is the piano man of all times in my book.
Jan Garbarek - In Praise of Dreams
Soprano sax and electronics. Chill out jazz.
Sahib Shihab- And All Those Cats
Baritone sax and flute. Cool jazz recorded in Italy with musicians from UK, USA, Italy and Sweden between 1964-1965.
---
Swimming Pool (Unrated Version)
(France 2003)
Director: François Ozoz
~ Charlotte Rampling | Ludivine Sagnier
Amazon.com:
In terms of alluring female nudity, Swiming Pool shows a lot, but it's what remains concealed that gives this erotic thriller a potent, voyeuristic charge. With his Hitchcockian handling of secrets and lies, prolific French director François Ozon reunites with his Under the Sand star, Charlotte Rampling, to tell a seductive tale of murder and complicity, beginning when British mystery novelist Sarah Morton (Rampling) seeks peace and relaxation at her publisher's French villa, only to find his brash, sexually liberated daughter Julie (Ludivine Sagnier) arriving shortly thereafter to disrupt her solitary reverie. What begins as mutual annoyance turns into something more sinister and duplicitous, alternating between Julie's predatory sex with men and Sarah's observant, perhaps jealous fascination. These two women, generations apart, share in Ozon's delicate dance of trust, curiosity, and gradual understanding, until a twist ending that forces you to reevaluate everything you've seen. Only then will the mysteries of Swimming Pool be fully and tantalizingly revealed. (Note: The unrated version contains full-frontal nudity that's been edited from the rated version. In both versions, the overall plot is not affected). --Jeff Shannon
---
January 2, 2005

In A Silent Way
There are many different ways to find new jazz artists (and any other artist as well).
I usually check the liner notes and sample credits on all albums I buy. If I like a beat I would almost always want to track down the original cut. On the original album I check the list of musicians which might lead to other records where one or more of the musicians on the first album also are.
As an example I'll use: Miles Davis: "In A Silent Way"
I love this album so I'll want more of the same kind:
Check Musicians:
Miles Davis -Trumpet
Wayne Shorter - Soprano Saxophone (great both as solo artist and in Weather Report).
Chick Corea - El.Piano
(Great as solo artist for acoustic music and in the group Return to Forever of you like it electric/fusion).
Herbie Hancock - El.Piano
(Awesome as solo artist on acoustic piano in the 60s, went electric in the 70s and 80s and back to acoustic piano in the 90s. Amazing musician).
Joe Zavinul - Organ
(great both as solo artist and in Weather Report).
John McLaughlin - Electric Guitar
Went Fusion with Mahavhsinu Orchestra, has influences from Indian music on many records. Personally not to my liking - but he are a very very talented guitar player.
Dave Holland - Bass
Awesome bass player. Electric bass in many constellations in the 60 and 70s. Went acoustic in the 90s with Dave Holland Quartet off ECM records. Check that label for mood music).
Tony Williams - Drums
Brilliant drummer. He was 17 when he joined Miles Davis.
Always when I see a record with one of these musicians I'll give it a listen. It is quite likely that I'll like some of the music on that particular record. That record will have other musicians and I'll add those names to the list of musicians that I like.
Produced by Ted Macero.
Absolutely awesome producer. All records with his name on is at least interesting, most are gems to be treasured.
Then you'll find information in music magazines, from friends, radio shows, live gigs, articles in newspapers, reiews everywhere, soundtrack listing in films etc etc.
In 1997 Bill Laswell released a remix project called "Panthalassa - the music of Miles Davis 1969-1974".
On the album are the two compositions from "In A Silent Way" edited by Bill Laswell. There are also couple of other tracks by Miles from the albums "Agharta", and "Get Up With It", these albums are also well worth having.
If you are not familiar with Bill Laswell, search the web and you'll find lots of great music in which Bill Laswell has been involoved in one way or the other.
And like this it goes on and on. There is no end to how much great new and old music you can find if you are attentive. It never ends.
---
January 1, 2005

One Nite In Mongkok
(Hong Kong 2004)
Director: Derek Yee
~ Cecilia Cheung | Daniel Wu
You can't keep a good city down, and with Derek Yee's massively straight-faced nocturnal crime flick, this particular notion makes itself once more apparent with regards to trusty old Hong Kong.
Seven Elevens bathed in fluorescents, sleazy cheapo hotels, dark alleys, teeming shopping districts and rambunctious sidewalk snack fests. Sure, all regulars in Johnnie To and Wong Kar Wai movies, but it's been sometime since we've seen them in a project so effortlessly evocative of all the unique atmosphere HK has to offer, easily bringing back images of the fragrant harbor's unbeatable charm. Plus, it comes in to salvage the day exactly when we thought the cops-and-robbers genre took an unsolicited sojourn somewhere up in the mountains. What a refreshing reprieve![...]
From YesAsia:
After pulling heartstrings with Cecilia Cheung in 2003's tear-jerker Lost in Time, director Derek Yee once again joins forces with Cecilia, together with Daniel Wu, to deliver a compelling story One Nite in Mongkok. Knowing that killer from the Mainland Loy (Daniel Wu) is sneaking into Hong Kong, the Chief Inspector of Criminal Intelligence Sir Mil begins searching for Loy. Loy, who simply comes to Hong Kong in search of his wife, runs into a secret agent and is referred a job. Unexpectedly, it is a killing job that Loy receives, which entangles him with the killings of two major traids gangs. Targeted by both the cop and the traids, Loy holding in hand the pistol and the cash reward comes across Dan (Cecilia Cheung), a hooker from the Mainland making money in Mongkok.
---
frontpage
---
The Webpage
1997, 1998, 1999, 2000, 2001, 2002, 2003, 2004, 2005
dubmusiq
---
---
---

---
---
You are internaut #